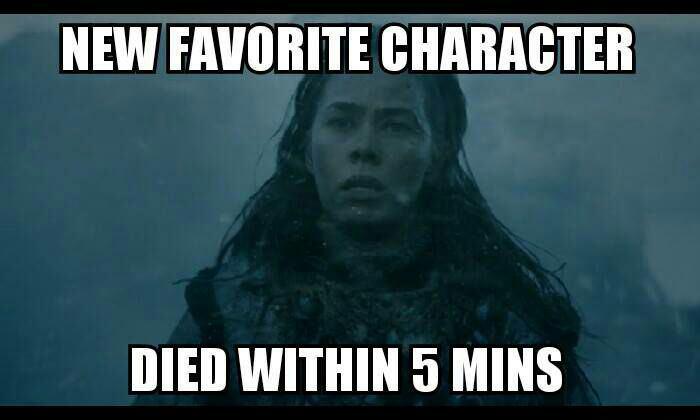 Karsi, we hardly knew ye. 
Welcome to the all-Brigade episode of the PieCast! Join Jess, Megan and Katie (with Jenny assisting in spirit) as we discuss the frighteningly awesome episode that was Hardhome. Our thirst for Jon Snow is about as real as Cersei's in the Black Cells, AMIRITE? ;D
...Too soon? Okay.
With ratings that swing as high as we've ever had them on the podcast, we talk about the value of Tyrion in the Meereen storyline, how shitty an ex Jorah is, the growth of the story's mythology in Hardhome's final battle (Valyrian steel kills the Others! The White Walkers have an organizational structure and goals!), and the overall encompassing awesomeness that is Wun Wun. 
Clocking in at 93 minutes, buckle in for a wildly enthusiastic slice of Pie. 
As always, here be spoilers. Listener beware!
#PieCast: Episode 36: S5E8 Hardhome. Featuring Megan, Katie and Jess. Running Time: 1 hour and 33 minutes.